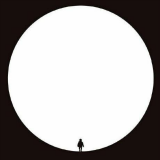 Eventually Consistent
Ole Weidner's Personal Blog
A (growing) collection of topics around IRIX administration.
Alpine is a text-based email client with support for IMAP, POP, and SMTP. It requires very little resources and works great on IRIX (again).
Last weekend, I spent an afternoon at the Vintage Computing Festival Berlin, a two-day event where enthusiasts present their projects and their collections of weird, old computing machinery in a series of exhibitions, lectures, and workshops.